Achieve Unparalleled Fast, Even, and Precise
Performance with Datec Thick Film Heating Printed
Directly on Aluminum.
How Does Your Current Aluminum Heating Element Compare?
Datec is leading the industry with the unique ability to print heating elements directly onto aluminum, offering a seamless fit into a wide-range of product footprints and a thin, low-profile design. Our IntegrAL® heating technology produces fast, precise, uniform, and integrated heat to meet the demand for performance, reliability, and energy efficiency.
Whether you're improving an existing product or creating something entirely new, Datec's thick film technology is the ideal alternative for Kapton® Polyimide, silicone, foil, or traditional thick film heaters.
The Benefits of Printing Thick Film on Aluminum
Rapid Heat-Up & Thermal Cycling
Get the fast, precise, and ultra-efficient heating you need, when you need it.
Very High Watt Density
Our patented sol-gel thick film technology has 2-10x the watt density of other heating elements, like Kapton.

Precise Temperature Control
Thick film heating elements reach the exact temperature you need quickly and repeatedly.

Uniform Heating without Hotspots
Datec thick film heats consistently and evenly on aluminum, mica, glass, and steel.
Dependable heating with no hot or cold spots.

Low Energy Consumption
Thick film heating elements have low thermal mass and conserve energy without compromising performance.

Portable Applications
Compact and portable, thick film technology has low-voltage options as low as 3.7 volts.

Direct Bonding to Surface Saves Space
Our heating elements can be printed directly onto most substrates, saving space, materials, and cost.

Low Processing temperature
With a max processing temperature of 400°C, our heating circuits can be deposited on materials with low melting temperatures, such as aluminum.
At Datec, we provide OEMs with the high performance, thick-film heating components they need to manufacture and advance their products.
Datec's new low voltage DC aluminum-base heater, IntegrAL® LV, is a high-performing, thick-film heating element that is ideal for portable or battery-operated devices.
The client required a medical device that could be used to thermally destroy cancerous cells. Datec developed an aluminum-based heater (IntegrAL® LV) for a low-voltage medical application that is extremely energy efficient, produces even heat, and takes only seconds to reach 120°C.
Common Applications of Aluminum Thick Film Heaters
Medical Devices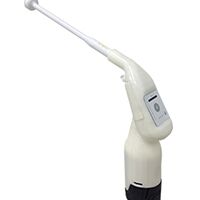 Laboratory Equipment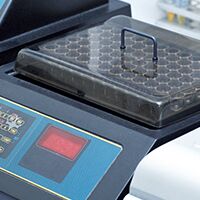 Testing Equipment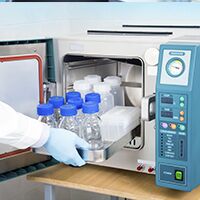 Appliances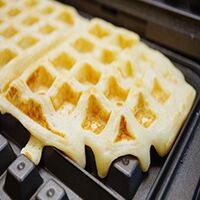 Battery Operated Devices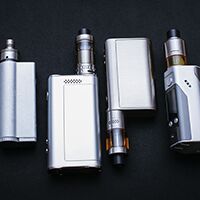 Electric & Hybrid Vehicles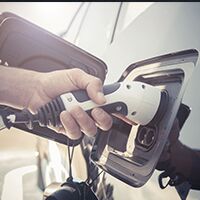 Advantages of Working with Datec

Engineering and Application Expertise

Customized Heating Solutions to Maximize Your Product Performance

All Products Manufactured in North America
Responsive, Agile Supply Partner
Working with Datec and their unique ability to print robust heating circuits and apply proprietary coating technologies provided us with a game-changing solution for two of our clients so far. They are a great, collaborative team to work with
- Joel Yatscoff, Design Lead
We chose Datec because they had the best technology and were the most responsive partner for our new product development.
- CEO of Medical Device Company
Want to Learn More About Our Custom Thick Film Solutions? Talk to Our Engineering Team!
About Datec
Datec is a custom heating element manufacturer, specializing in patented thick film heating solutions for clients in the USA and Canada.
Our team of dedicated research scientists and engineers have led the industry for over 20 years creating heating solutions for industries that include food service, medical, commercial, industrial, and consumer goods.
Kapton® is a Registered Trademark of DuPont*