Push the Limits of Performance and Design for Electronics Using Datec Thick Film Heaters for Advanced Thermal Components.
Thick Film Heating for Electronics
Discover Smaller, Faster, Portable Heating with Datec Thick Film
Datec thick film heating elements are versatile and broadly compatible with most substrates. Our low processing temperature (under 400°C) allows our heating circuits to be deposited on materials like aluminum and other aluminum alloys with low melting temperatures.
Our patented thick film technology enables our engineers to create faster, portable heating solutions for a wide range of applications.
Make it smaller, faster, and portable with thick film.
Not Familiar with Thick Film? Here's What You're Missing out On:

Rapid Heat-Up & Thermal Cycling
Get the fast, precise, and ultra-efficient heating you need, when you need it.
Very High Watt Density
Our patented sol-gel thick film technology has 2-10x the watt density of other heating elements.

Precise Temperature Control
Thick film heating elements reach the exact temperature you need quickly and repeatedly.

Even & Uniform Heating without Hotspots
Datec thick film heats consistently and evenly on aluminum, mica, glass, and steel.
Dependable heating with no hot or cold spots.

Low Energy Consumption
Thick film heating elements have low thermal mass and conserve energy without compromising performance.

Portable Applications
Compact and portable, thick film technology with available low-voltage options to suit any requirement

Direct Bonding to Surface Saves Space
Our heating elements can be printed directly onto most substrates, saving space, materials, and cost.

Low Processing temperature
With a max processing temperature of 4000°C, our heating circuits can be deposited on materials with low melting temperatures, such as Aluminum.
Need a Custom Heating Solution? We Can Do That
Desk-Top PCB Manufacturing
Datec is thrilled to provide Voltera, a fast-growing technology company, with a fast and even heating solution. This manufacturer needed a fast acting, compact heating plate with an even thermal profile to enable its circuit board printer to cure and reflow custom printed circuit boards right from an engineer's desk.
Common Applications of Datec Thick Film for Electronics
LCD Electronics Warmer
Heated Shelves for Electronics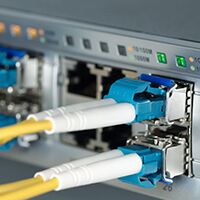 Circuit Board Printers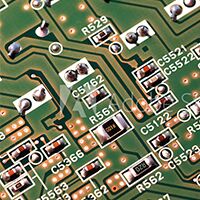 Advantages of Working with Datec

Engineering and Application Expertise

Customized Heating Solutions to Maximize Your Product Performance

All Products Manufactured in North America
Responsive, Agile Supply Partner
Our Application Engineers Create Innovative Heating Solutions for a Wide Range of Applications for the Electronics Industry.
Working with Datec and their unique ability to print robust heating circuits and apply proprietary coating technologies provided us with a game-changing solution for two of our clients so far. They are a great, collaborative team to work with
- Joel Yatscoff, Design Lead
We chose Datec because they had the best technology and were the most responsive partner for our new product development.
- CEO of Medical Device Company
Want to Learn More About Our Custom Thick Film Solutions? Talk to Our Engineering Team!
About Datec
Datec is a custom heating element manufacturer, specializing in patented thick film heating solutions for clients in the USA and Canada.
Our team of dedicated research scientists and engineers have led the industry for over 20 years creating heating solutions for industries that include food service, medical, commercial, industrial, and consumer goods.
Kapton® is a Registered Trademark of DuPont*